Who We Are
Located just blocks from the Fauntleroy Ferry Dock in West Seattle, Lincoln Park Cooperative Preschool: is play-based learning, teaches social and emotional skills, offers parent education, community, and a commitment to inclusion, equity, and anti-bias education. We offer Spanish Language instruction in the 3's & PreK class and regularly make use of a beautiful outdoor play space at The Fauntleroy Schoolhouse.
What We Provide
Our preschool teachers curate rich learning environments full of activities and experiences that are just right for the developmental stage of your child. Our specialty is helping children learn the joy of discovery through play and guided learning interactions.

Parent/Caregiver Education is an integral part of Co-op membership. Caregivers in our program learn skills to use with their own children at home and while assisting in the classroom. This component in led by an Adjunct Faculty memeber from South Seattle College, we call them Parent Education Instructors.

Our curriculum is aligned with WaKIDS, Washington State Kindergarten Entrance Guidelines, and supports family connection, whole child assessment for individualized learning, supporting a smooth transition into kindergarten.
See For Yourself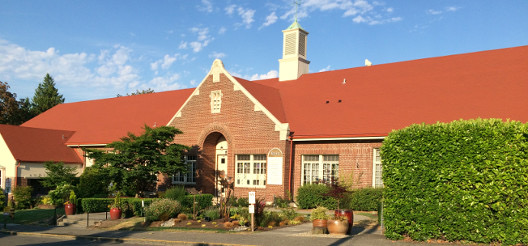 Lincoln Park Co-op Preschool is located inside the Fauntleroy Schoolhouse 9131 California Ave. SW Seattle, WA 98136 conveniently close to Lincoln Park as well as the Shorewood, Arbor Heights, and Burien neighborhoods. There are plenty of nearby parks, attractions, a bakery and transit. When visiting, please use parking lot on Director ST ( west of Schoolhouse).